*This post may have affiliate links, which means I may receive commissions if you choose to purchase through links I provide (at no extra cost to you). As an Amazon Associate I earn from qualifying purchases. Please read my disclaimer for additional details..
Roasted vegetables go great with everything. They're the perfect side dish for every meal. One of the best things about roasted vegetables is that they're easy to make!
You don't need to do a lot of work to make a delicious dish. To start, pretty much all you need is some salt, high-quality olive oil, and a working oven. As you grow to become more familiar with roasting vegetables, you can play around with the seasoning and tweak the taste to your liking.
One of the keys to successfully roasting vegetables is finding combinations of different veggies that will last in the oven. The trick is to roast veggies together that need around the same time in the oven, otherwise, you'll end up with one vegetable burned or another undercooked.
We're here to give you 15 ideas for veggie combos that roast well together. If you're inclined, try these out first and start to play around with different recipes to find out what you like best.
Done right, roasted vegetables offer a rich flavor, nice juices that go on potatoes, rice, or meat, and leftovers for tomorrow!
Sweet Potatoes – Squash – Carrots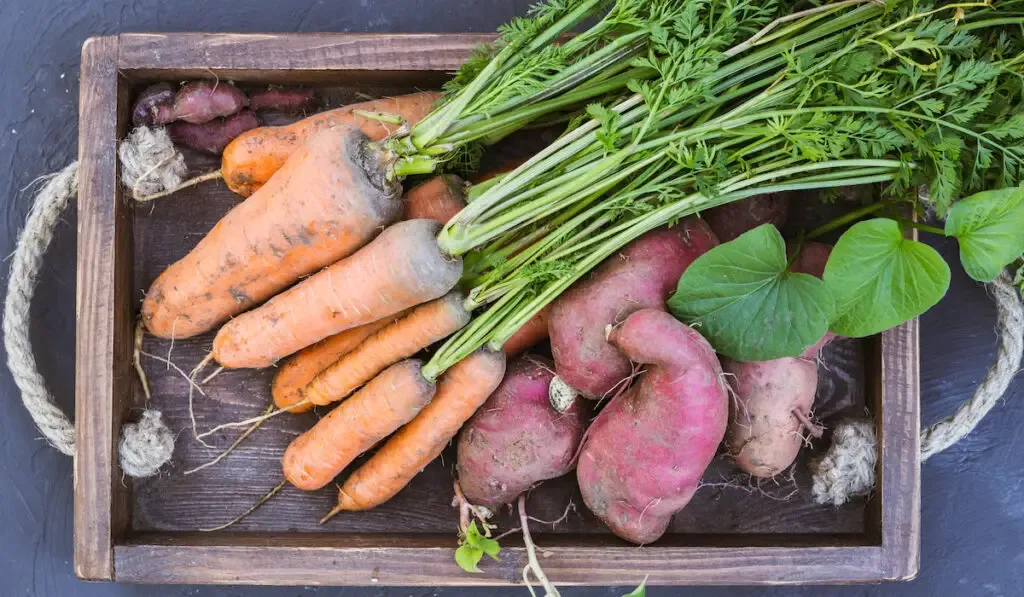 This orange combo can be a lot of fun, especially in the fall when the leaves are changing. Just looking at this dish is enough to make you think "Thanksgiving".
The nice thing about roasting these veggies together is that the natural sugars in the sweet potato mix well with the carrots and squash. You can roast them long enough to make them buttery soft or take them out a bit early to keep a bit of bite in them.
Cauliflower & Broccoli
Perhaps one of the original roasted vegetable combinations, broccoli and cauliflower is a fantastic way to start when you're new to the roasting game.
These are similar vegetables, but cauliflower will need a bit longer in the oven. That's ok because you'll enjoy the different textures of the broccoli and cauliflower the longer they're cooked.
Eggplant & Onion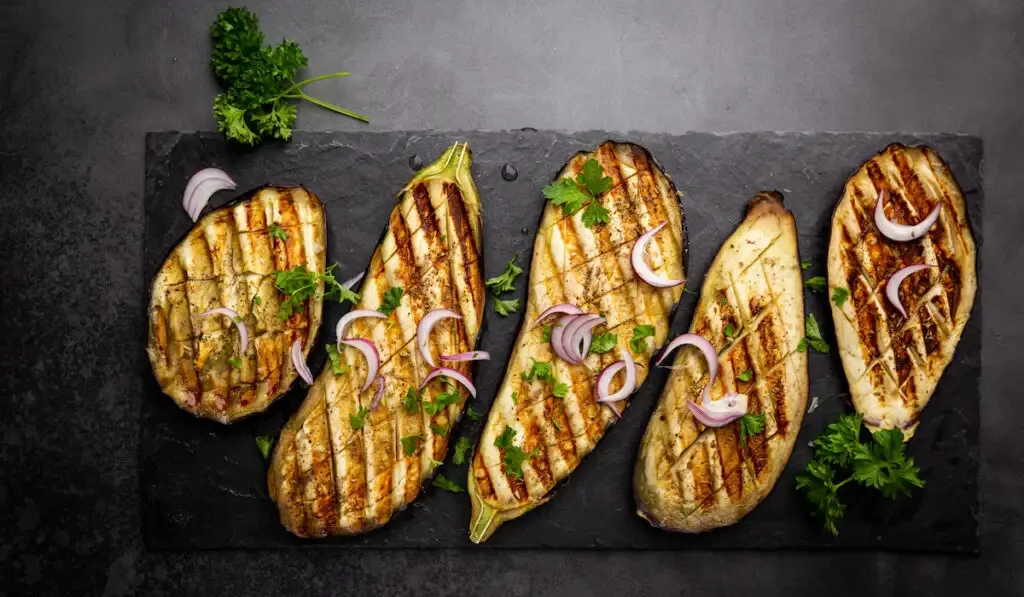 Onions take a long time to roast because it takes longer for the sugars to sweat out. That's why eggplant is a perfect veggie to roast alongside onions. Left in the oven a bit longer, the eggplant edges will be nice and crunchy and will go very well with the sweetness of the roasted onions.
You can either chop the onion in rings or slice through sections of the onions to make them sort of like circular onion patties.
Broccoli & Cherry Tomatoes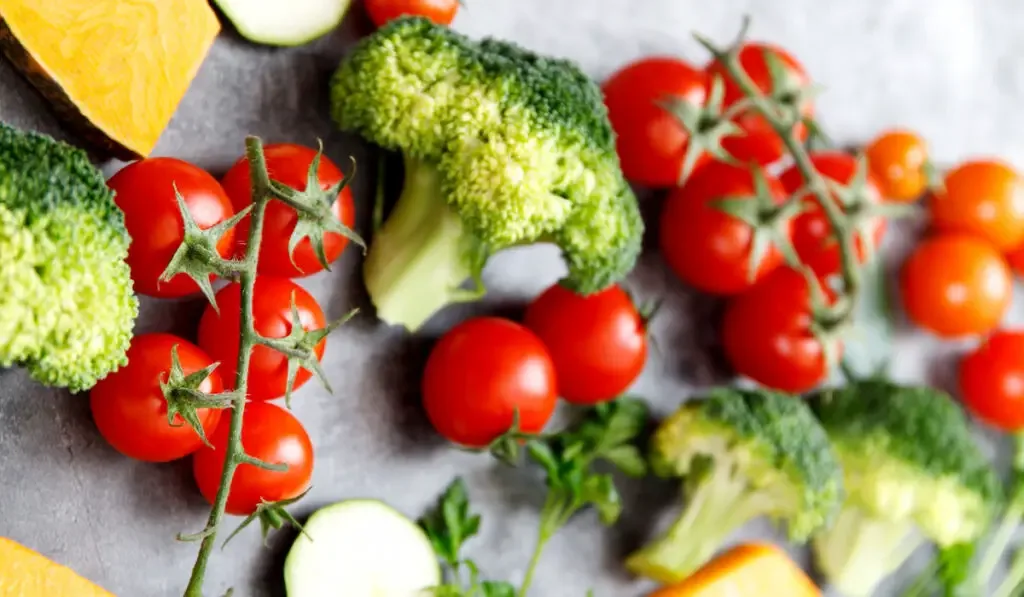 Cherry tomatoes will melt a little if they're left roasting for too long. However, they go well with broccoli because the juices run into the sprouts of the broccoli and add to the flavor.
Zucchini & Summer Squash
It's best if you like your broccoli a bit al dente because then you won't have to leave the tomatoes in for something like an hour.
This is a lovely vegetable combo that tastes great with a bit of sea salt, dill, and black pepper. All you have to do is drizzle some olive oil over it before it goes in the oven, and pull it out once it changes to the coloring or texture you prefer.
It's a perfect summer dish, as the name may indicate, and goes perfectly with a steak or something like a roast chicken dish.
Green Beans & Onions
This is a time-tested vegetable combo that people have been enjoying for centuries. The onions add really good flavor to the beans, and beans are great when they are roasted.
There's a nice crunch to them and their high water content keeps them deliciously juicy.
Sweet Potatoes & Potatoes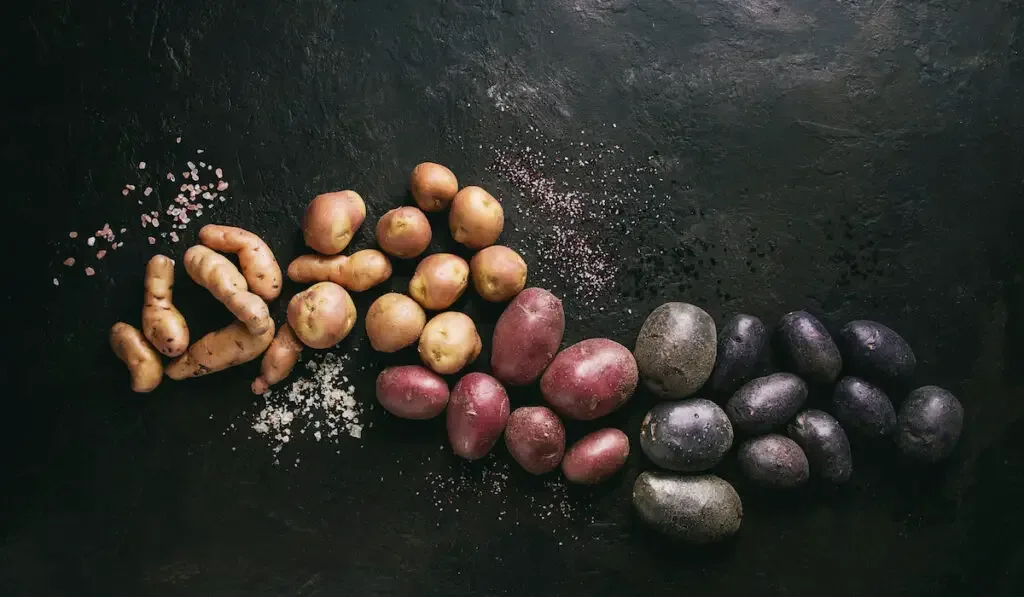 Roasted potatoes are a wonderful side dish. You can sprinkle rosemary, salt, pepper, and olive oil on them to give them a great taste with plenty of crunch.
One way to mix things up with the dish is to toss some sweet potatoes into the roasting pan and cook them together. The sweet plays off of the salty well and will leave you wanting more.
Pumpkin & Squash
Pumpkins and squash are a close match in the garden. As such, they go well together in the oven. You can cook them for a long time without worrying about burning or overcooking either.
They're usually the same sort of consistency when they're done, and will respond well to the same type of seasoning before you eat them for dinner.
Kale & Cabbage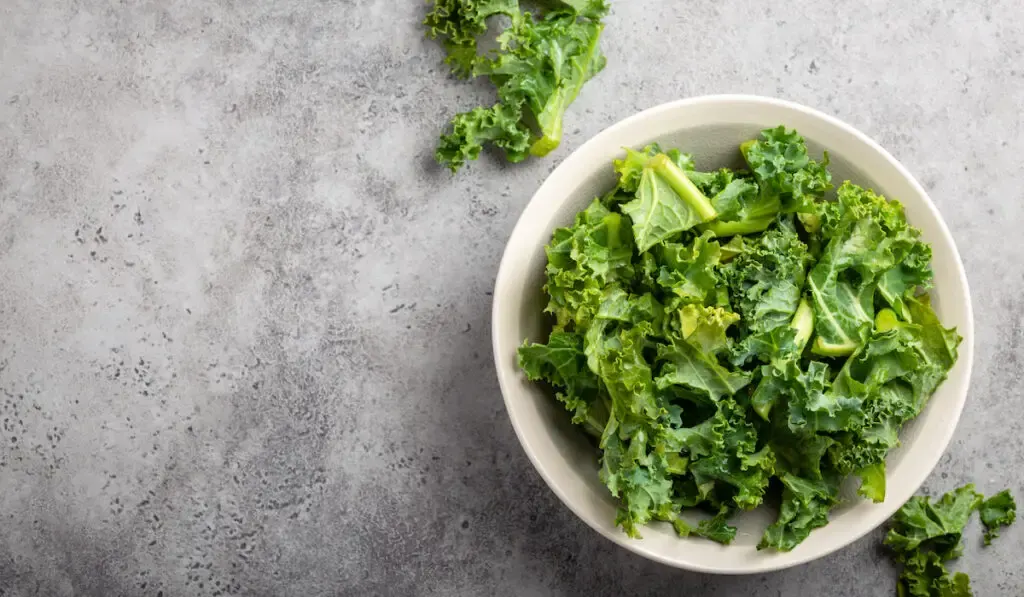 Moving away from the heavy dose of root vegetables on this list, you should try to roast kale and cabbage together sometime. These two leafy vegetables need longer to cook than something like lettuce, and when you cook them for longer, they become crunchy and a lot more fun to eat.
Roast kale is a great way to get kids and other people who don't love the vegetable to eat it. Just put plenty of salt and other seasonings on top and you can eat the kale and cabbage like chips.
Green Beans & Corn
Roast corn tastes amazing. It becomes charred a bit and soaks in the juices and salt you put on it before it goes into the oven.
Toss a bit of butter or sprinkle some cheese on top and you've got a winning dish. Mix in some beans before it goes in the oven and you'll have a nice veggie medley ready for dinner.
Carrots & Brussel Sprouts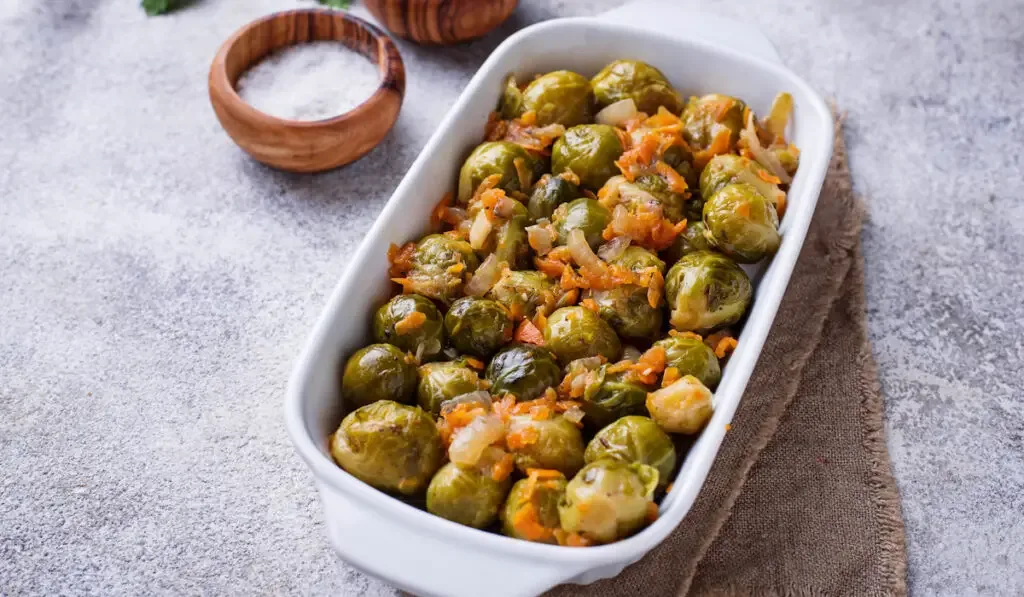 People have a hard time with brussel sprouts. Most of the time, it's because they don't know how to cook them. Brussel sprouts can be tough because they look leafy but take a lot longer to cook.
People usually undercook them and they don't taste great. Combine them with something like carrots and leave them in the oven longer until they've softened up for the best results.
Green Beans – Onions – Mushrooms
Roasted mushrooms are fantastic, but they don't last very long in the oven. You'll want to combine them with something like green beans and onions that will cook for less than 20 minutes in a roasting pan.
Potatoes – Sweet Potatoes – Beets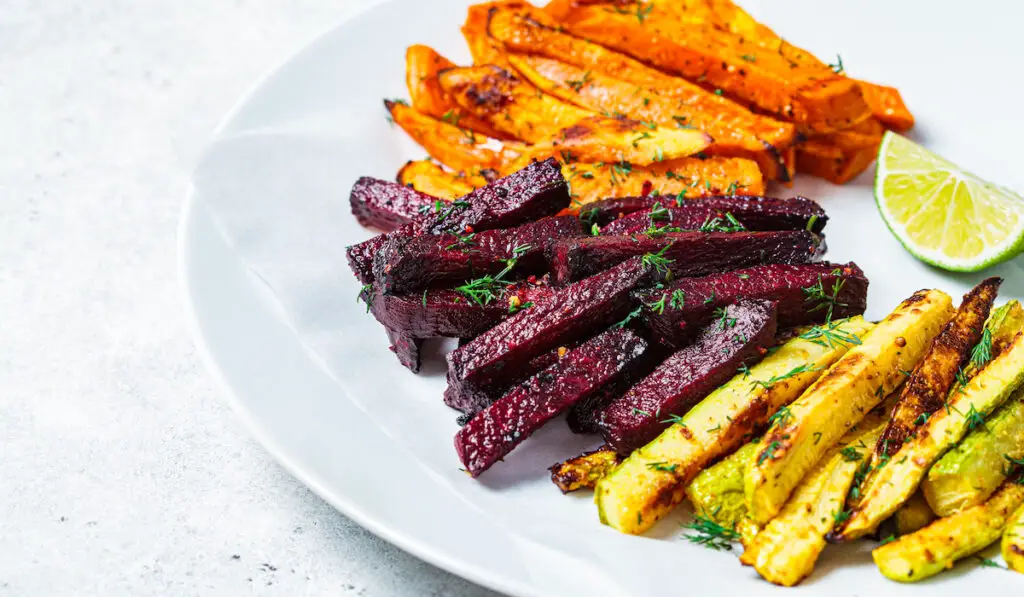 We've already touched on potatoes and sweet potatoes, but if you want to add a super veggie to the mix, take a look at beets. Beets are packed with iron and tons of other vitamins, making them a terrific partner in a roasting pan.
By mixing them in with the two types of potatoes, you spread the veggie out in the dish and make it easier for everyone to eat. Some people love beets, though, and you can always add more in!
Green Beans & Garlic
Most folks think of garlic as more of an herb than veggie, but if you're not adding garlic to most of your roasting vegetables, you're missing out.
Try roasting some green beans with garlic for around 20 minutes to see how much they add to the dish. You also get bonus points because garlic is very good for you.
Bell Peppers & Onions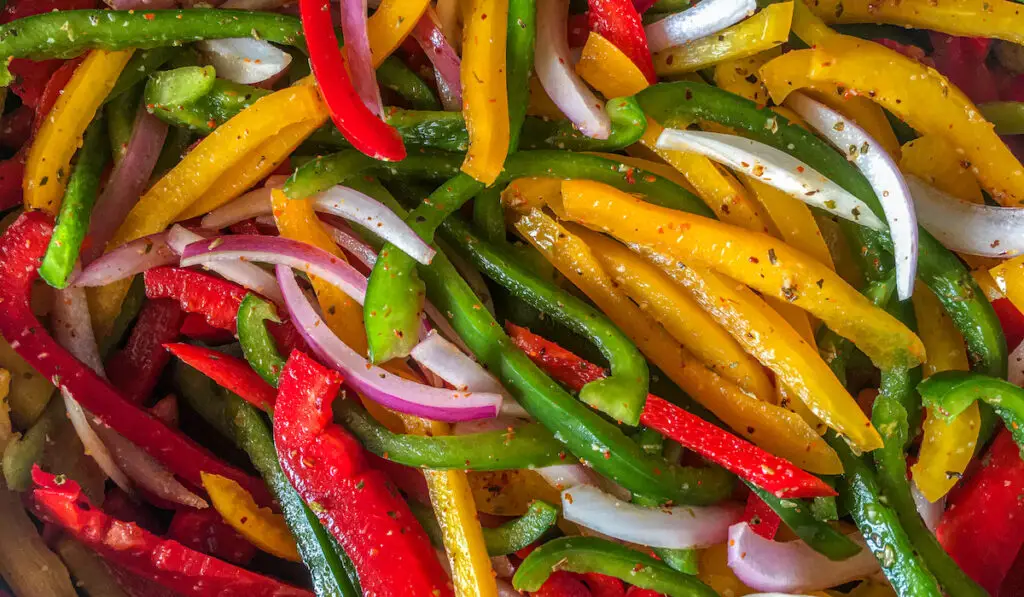 Onions and bell peppers go together like peas in a pod. You can get this combo on subs across the country, on top of pizzas, and served with italian sausages.
You can roast them in your oven as a side dish or keep them as a topping for when you want a cheesesteak or something like that. They don't need to be cooked for as long, so keep a close eye on them while they are in the oven.
Conclusion
Finding the best roasting vegetable combinations can be a lot of fun. It doesn't take a lot of time to toss things into the pan and see how they turn out after a short time in the oven.
Play around with the seasoning and mix in different sauces to make dinnertime more interesting. Maybe you'll discover a combo or a flavor that you love and it will become your go-to dish.
Resources